No images? Click here

Retail industry news
March 2019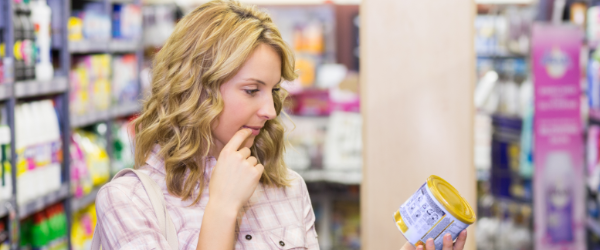 Standards in action across Retail
Welcome to the March issue of our monthly Retail news, offering all stakeholders in the retail sector the opportunity to find out more about market trends, events and latest industry initiatives.
-

GS1 Australia presents the seventh GS1 supply chain conference, NEXUS 2019. An interactive experience where over 25 industry leaders will share insights and expertise. Early bird registrations available until 15 March!
RFID Coalition Meeting and Tech Expo
The RFID Coalition group kicked off its first meeting for 2019. Guest speakers included John Leorke, UNIQLO Australia and Praveen Kannan from SICK Sensor Intelligence. 
Read more
Google working closely with GS1
Stand out in a crowded marketplace. Submit product data to Google for free via the Google Manufacturer Center, with a direct feed from Smart Media. 
Google recently expanded GTIN Enforcement Criteria in the Merchant Center.
Read more
The Supply Chain of the Future: Anticipating need
What challenges does your organisation face on a daily basis with processing paper-based and labour-intensive manual processes? These can be error prone and time consuming when data mismatches. How does your organisation move to a smarter way of doing business?
Read more
Are you losing out on sales?
GS1 can help. If your product data isn't up to scratch you could be losing out on sales! GS1 Australia has a team of advisors that can work with you to develop and build an efficient data management process.
Read more

CONFIDENTIALITY DISCLAIMER: The contents of this e-mail may be confidential or privileged and unless specifically stated are not to be regarded as a contractual offer or acceptance by GS1 Australia. If you are not the intended recipient, or if this email has been copied or sent to you in error, please advise the sender by return email, do not disclose the contents, and delete the message and any attachments from your system. GS1 disclaims liability for accuracy or completeness, and any opinions expressed are those of the author alone. GS1 may monitor communications. All rights reserved, third party rights acknowledged.
© 2018 GS1 Australia T 1300 BARCODE
GS1 Australia
8 Nexus Court
Mulgrave VIC 3170
1300 BARCODE
www.gs1au.org
If you wish to unsubscribe from this communications list, select the 'Preferences' link below and update your preference list.